Bokamoso
Funeral Plan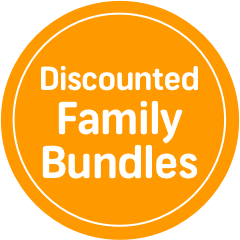 In the unfortunate event of death, your family should not
have to worry about the money for the funeral; that's why
our Bokamoso Funeral Plan is easy to understand and
apply for.
Pays up to M152,000.00

Pay from as little as M37.00 per month

Get cash back on insurance premium every five years

M12,000.00 family care benefit for those that are left behind

Accidental Death Benefit: in case of an accidental death, the selected cover will double

Get cover up to the age of 85
What you get
---
More than just a funeral cover

Cash back benefit
Cash bonus of 6 months' premium payable to the policyholder every five years if the policy is still in force.

Grocery benefit
A grocery benefit of M12,000 payable on the death of the main life insured.
Death benefit
If you or any of your nominated family members die, we will pay the sum insured as a lump sum.

Bokamoso switch
With Bokamoso switch you can switch without any waiting period.
How to claim
---
Notify us as soon as possible
To make a claim, your nominated beneficiary or legal personal representative can contact us and we will send a claim pack that needs to be completed and returned to us.
The following information will be required:
Claim form completed by the main member or nominated beneficiary

Original Death Certificate

Original Mortuary Certificate

Original Medical Certificate of the cause of death (if deceased died in hospital)

Accidental Report form

Main member's original proof of identity (identity document, passport or birth certificate)

Beneficiary's original proof of identity (identity document, passport or birth certificate)
What you need to know
---
Understanding the fine print
Bokamoso Funeral Plan is a voluntary plan offered to First National Bank of Lesotho Limited accountholders.

Cover continues as long as regular monthly premiums are paid or until an earlier claim takes the policy out of force.

The premium rate is based on your selected benefit. Premiums are reviewable annually.

If we cancel your policy due to non-payment of premiums, you can apply for reinstatement within 12 months of the policy's cancellation date.

Your premiums are payable to the financial institution account via a debit or standing order.

Policyholders have up to 30 days from the date of each premium due date in which to pay their premium.
Getting it made easy
---
Bokamoso Funeral Plan
Qualifying criteria
Must have an FNB account

Must be 18 years or older

Must have a valid ID
How to get it
Find a branch
Please visit your nearest branch, or call +266 2224 1000 for more information, or to take out the policy.
First National Bank of Lesotho Limited - A Subsidiary of FirstRand EMA Holdings Limited and a
member of the FirstRand group of Companies. An authorised Financial Services Provider. Reg No: 2008/729.