We can help your business
---
start, run & grow
Are you looking for more than just a bank account?
The FNB Business Account is a full value banking offering to help you start, run and grow your business.
We can help you start
---
We have an ideal set of products and solutions to support you when you are opening a new business, or switching an existing business.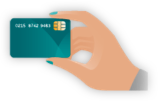 Business Cheque Account
A range of day-to-day transactional solutions to suit your business needs. Unlock credit, savings and investment options to help you along the way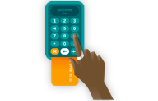 Speedpoint® device
Expand your business with FNB Merchant Services. Offer customers a secure and efficient way to make payments through FNB Speedpoints®.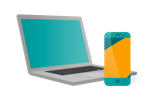 Digital banking
Make payments, transfers and view activity on your Business Account 24/7 via Online Banking Enterprise, Online Banking for Business and the FNB App for Business.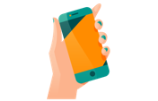 inContact alerts
inContact is an innovative messaging system that allows you to keep in touch with your account balances and transactions.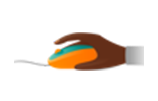 Email statements
Have your statements sent to you via email. Save on paperwork and contribute to a greener environment.
We can help you run
your business
---
Running your business requires the right products and solutions at the
right time to help you focus your efforts on optimising efficiencies.

FNB App
Do your business banking whenever, wherever you are.

eWallet Bulksend
Send money instantly to multiple recipients with a valid mobile number.

FNB Forex Online
Pay for all your cross-border or global purchases online, anytime.

FNB ADTs & ATMs
Withdraw and deposit money at any FNB ADT or ATM nationwide.
Staffing Solutions
Bank your staff at your offices so there is minimal disruption to business.
We can help you grow your business
---
We understand the support you need in growing your business and have customised solutions and products to assist you.
Get an overdraft
Apply for an overdraft to meet your working capital requirements.
Borrow
We can help with your short- and long-term funding needs.
Getting it made easy
---
FNB Business Account
Documents needed
A valid identity document or passport

Proof of residence: a recent (less than 3 months old) utility account, e.g. water or electricity
The following may also be required (we recommend you have them ready when applying):
Personal bank statements for the past six months

Statement of your assets and liabilities

Latest financials for your business
First National Bank of Lesotho Limited - A Subsidiary of FirstRand EMA Holdings Limited and a
member of the FirstRand group of Companies. An authorised Financial Services Provider. Reg No: 2008/729.